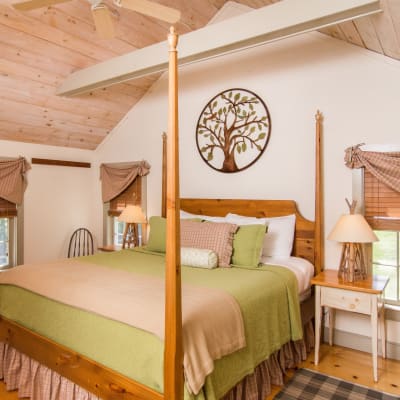 Early Check-ins and Late Check-outs
Priority (early) Check-ins, Arrivals, and Bag Drop Offs: $25 per hour, of part thereof
Late check-ins: FREE
Late Check-outs: $25 per hour, or part thereof
As a small, independent business, we stay pretty occupied day and night and keep a tight and busy work schedule. We do try to accommodate our guests to the best of our ability. If you require an early Priority check-in or a late check-out, there is a nominal fee for the additional staffing expenses that we incur to accommodate your special request.
Early check-ins and late check-outs are accommodated on a case-by-case basis and must be scheduled and paid for in advance. We keep the standard hours of our industry: regular check-in hours are 3:00 - 7:00 pm, and check-out time is 11:00 am.
Late check-ins are ALWAYS accommodated without a fee as self-check-ins and can be coordinated the day before arrival. Thank you!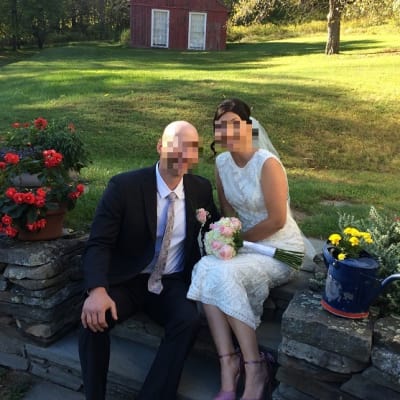 Elopement Ceremonies
Thinking about eloping? We'd be happy to officiate your marriage ceremony! Enjoy a stay at the Inn and get married for $119.
Don't have time to stay? We would be happy to perform your stand-alone marriage ceremony without a stay at the Inn for the nominal fee of $159 (up to four guests); or $199 (up to eight guests).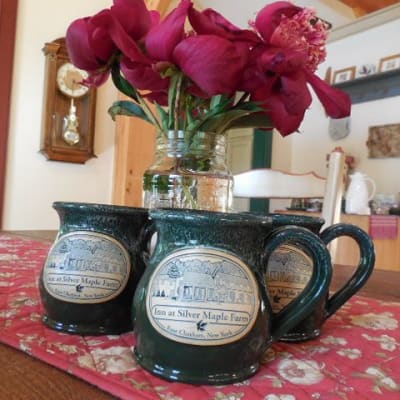 Deneen Souvenir Coffee Mugs
Bring home a souvenir custom Deneen Pottery mug from Silver Maple Farm to enjoy your coffee in anytime!
Deneen Mugs are handmade in the United States. Over 24 pairs of hands touch each mug that begins with a lump of clay and ends in a twice-fired piece of Deneen Pottery, with each one bearing its own unique pattern. The dense custom clay body makes these mugs superior in heat retention and durability. The glaze is lead free and food safe. Mugs are $18 each, or two for 35.
Currently available in Red and Blue.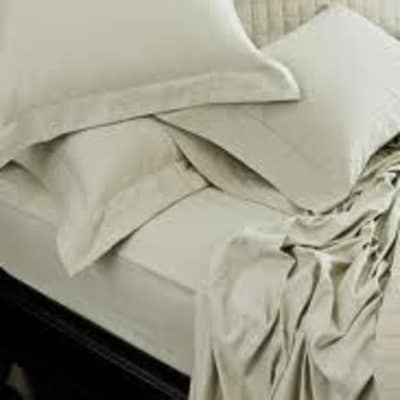 Comphy Sheets
We think they are the best!
Did you enjoy the Comphy bed linens? We think they are the very best. "A Comphy microfiber sheet set is sure to make you swoon at the first touch. Originally designed for spa treatment tables, you can now bring the spa experience home with these luxurious, incredibly fine microfiber sheets, a fabric with a hand like the finest 600 thread count cotton. Made from luscious fabrics and high performance elastic, these bedding sets are the ultimate in soft- handed sheeting. Available in several colors: Chocolate, Cream, Tea Green, Silver Blue, White, Lavender and Grey.
Wrinkle-free and quick-drying, these bed sheets are the best of both worlds while being incredibly low-maintenance and luxurious. Each microfiber sheet set is treated for stain release. Buttery soft yet luxuriously durable, Comphy sheets are highly recommended for people with sensitive skin.
Comphy bedding sets include two pillowcases, one flat sheet, and one 18" deep fitted sheet - except for twin and twin x-long sizes, which only include one pillowcase per set.
Dimensions and Pricing:
Twin - Flat: 67"x97". Fitted: 39"x75" $129
Twin XL - Flat: 67"x97". Fitted: 39"x80" $129
Full - Flat: 82"x97". Fitted: 54"x75" $135
Queen - Flat: 96"x108". Fitted: 60"x80" $143
King - Flat: 112"x108". Fitted: 78"x80" $149
Cal King - Flat: 108"x112". Fitted: 72"x84" $149
Ad'l pillowcases: $14 queen; $16 king
NYS sales tax and 10% shipping fee will be added to your order.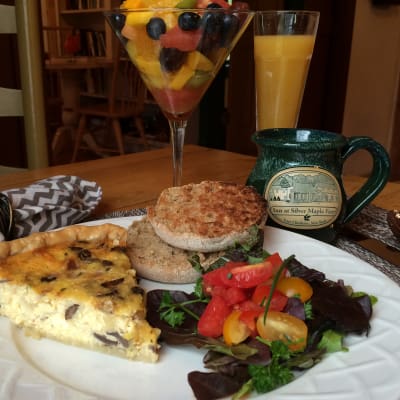 Additional Breakfast Guests
Would you like your local friends or family to join you for breakfast? We would be happy to accommodate your guests at a rate of $15 per guest. Please schedule your additional breakfast guests two days in advance.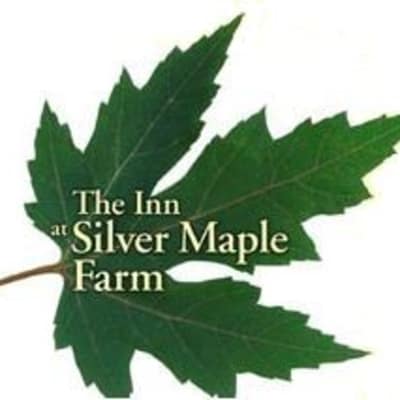 Gift Certificates
Gift Certificates for the Inn at Silver Maple Farm are available in any denomination. Email or call to purchase one!