July 6, 2018
What Really Makes a Bed and Breakfast the Best?
Posted by: Silver Maple Farm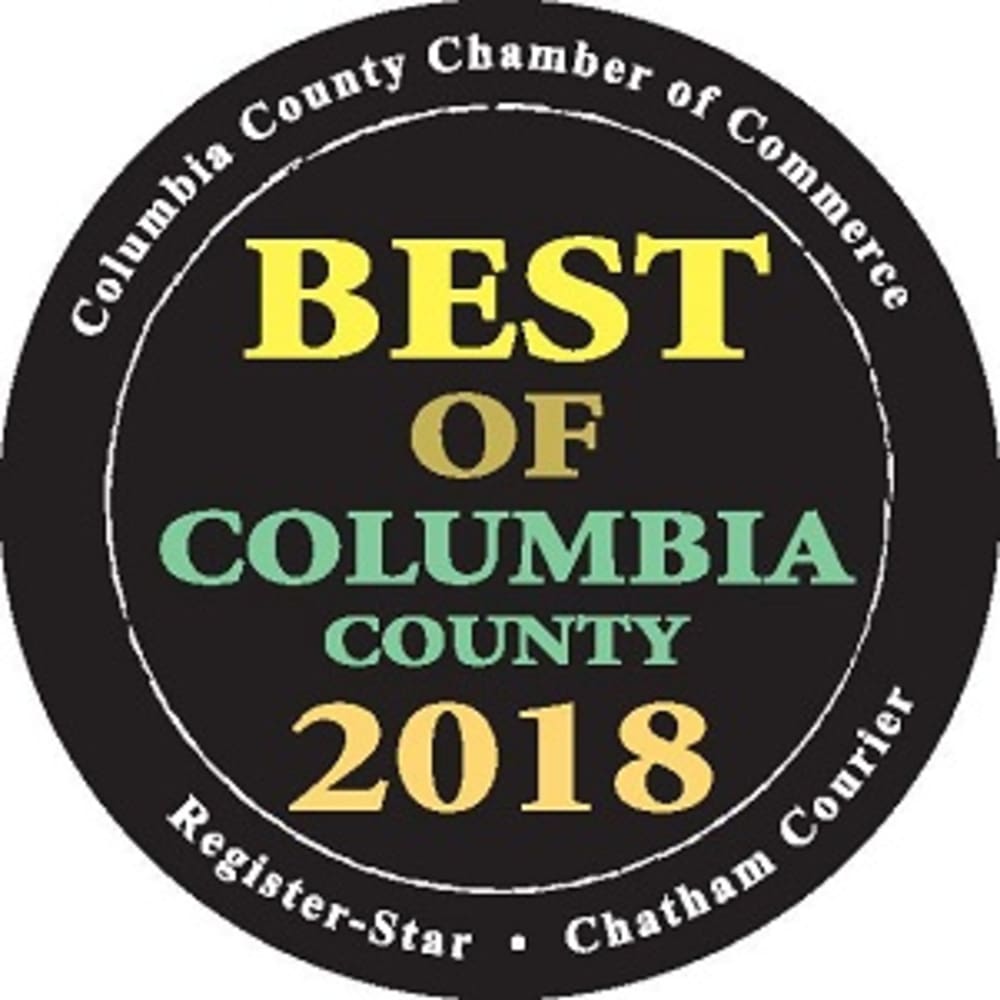 We were both surprised and delighted when we learned that the Inn at Silver Maple Farm had been voted Best of Columbia County for Lodging for the third year in a row! While we are grateful for this recognition, we cannot say that we are the truly the best - there are many very excellent inns and bed and breakfasts in the area. The reason we won is simply because we got more votes in our category than some of our colleagues did. Surely, next year one of our fellow Chamber members will get the most votes, and then the year's bragging rights will belong to them!
However, it did get us thinking - what is it that makes a lodging establishment "the best"? These days it seems everyone and their mother is selling a spare bedroom or a weekend in their country house under the guise of the "sharing economy". A simple search in Chatham could yield dozens of listings of varying degrees of quality. But how does a traveler distinguish the wheat from the chaff prior to booking and arrival? Here's a short list of indicia that we think guests should look for when trying to find the best accommodations for their trip:
Website - Any serious and bona fide business should have a detailed website with fresh photography and sufficient content to give visitors a good overview of the establishment, vicinity, and policies. A poor website, or no website, could indicate that the business is not being run enthusiastically or legally.
Professionalism - Rates and policies should be clearly communicated, and all communications should identify the business and it's location. Voicemail and email should be for a business, not a random person's cell phone.
Sign Outside - Every legitimate business should have some kind of sign outside or on the building identifying it. A "B&B" without a sign maybe trying to covertly host guests while circumventing zoning laws, sales tax requirements, Dep't of Health regulations, or insurance parameters.
Reviews - While the review industry has grown pretty greedy and predatory towards small businesses, they do list every one they can find. If the establishment you are dealing with is not listed on sites like Tripadvisor, Yelp, BedandBreakfast.com, and others, it is probably not a real business.
Active Membership - The best experience will be provided by someone who identifies as a member of the industry and has a commitment to hospitality and tourism. Look for memberships with organizations on local, regional, state, and national levels. Some examples are: Chamber of Commerce, Columbia County Lodging Association, Hudson Valley Lodging Association, ESBBA, PAII, and AIHP.
Establishments that are invested in what they do and have skin the game will be serious about providing excellent service and a quality experience. They will be involved in their communities and display a real commitment to tourism in a way that moonlighters trying to make a little extra cash won't. Look for places that professionally and eagerly communicate with potential guests, and are actively continuing their education, developing skills, and widening their expertise through their professional associations. These will be "the best"!