December 27, 2013
The Holiday Tree - Our Gorgeous Solution to an Annual Challenge
Posted by: Silver Maple Farm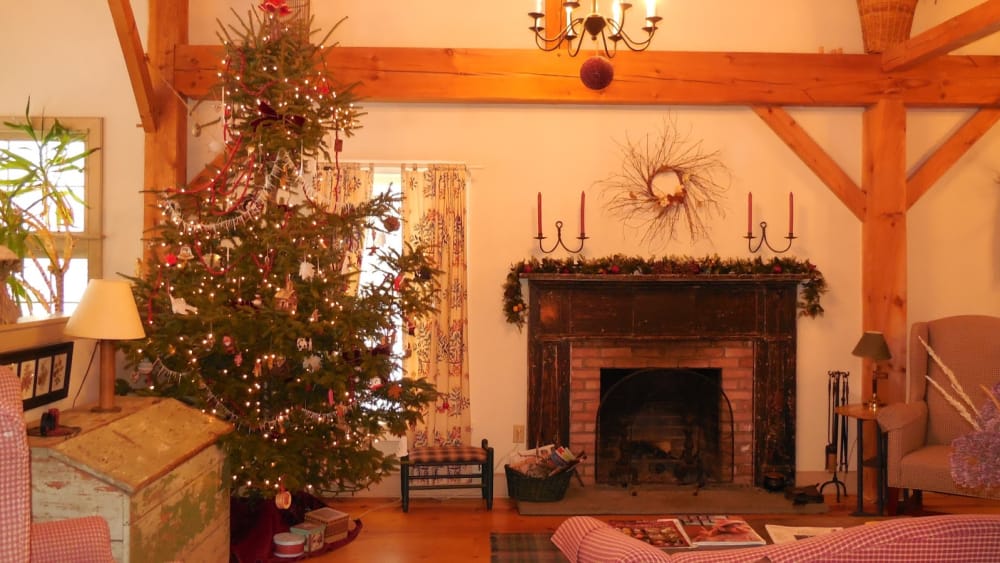 It is hard to imagine a winter stay in an upstate country bed and breakfast without a magnificent Christmas or Holiday Tree. Regardless of religious beliefs, decorated trees have come to be expected and appreciated as one of the visual treats of the season. The last couple of years, we have had real trees, which have posed quite a few problems. For one thing, it is difficult to find trees big enough to stand regally in our huge Great Room with it's thirty-five foot peaked cathedral ceiling. Plus, even if we can find a tree that big, we don't want it cut down! Then there are the difficulties of transport and mounting, which I will spare you the details of. Of course, we must note that real trees are REAL, and natural, and do not always grow perfectly symmetrically. The term "Charlie Brown" has become synonymous with these beautiful, albeit, natural looking trees, which are breathtaking in a field, but not so much when they are supposed to be the seasonal focus of your showcase home. Case in point, our tree from the 2012 season. Lastly, there is the removal and disposal of the tree. Suffice it to say that your innkeeper has faced numerous holiday tree challenges these last two years.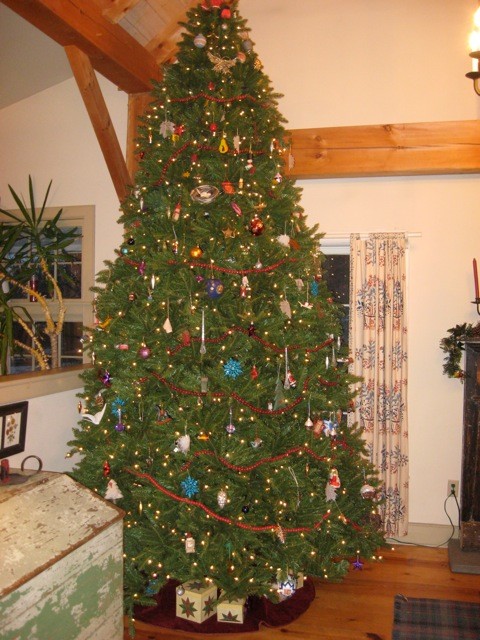 The NEW TREE! At twelve feet, it barely fits into this frame!
But all that has changed. This year, it is my supreme pleasure to introduce our NEW tree. It is twelve-feet tall, and weighs 138 pounds! I even had to purchase a ten-foot stepladder in order to assemble and decorate it. In celebration of the new tree, we threw a big tree-trimming party this year, which was a wonderful way to kick off the holiday season. Week after week our guests praised the beautiful tree, some even mistaking it for a real one, so I guess we finally got it right. In fact, long time guest Fred B. spent considerable effort trying to convince me to leave it up all year round. We think that would be a bit much, but rest assured, you can all enjoy it from mid-December through Martin Luther King Day!