May 17, 2013
The Creamery at Twin Maple Farm - Local Cheese on Location!
Posted by: Silver Maple Farm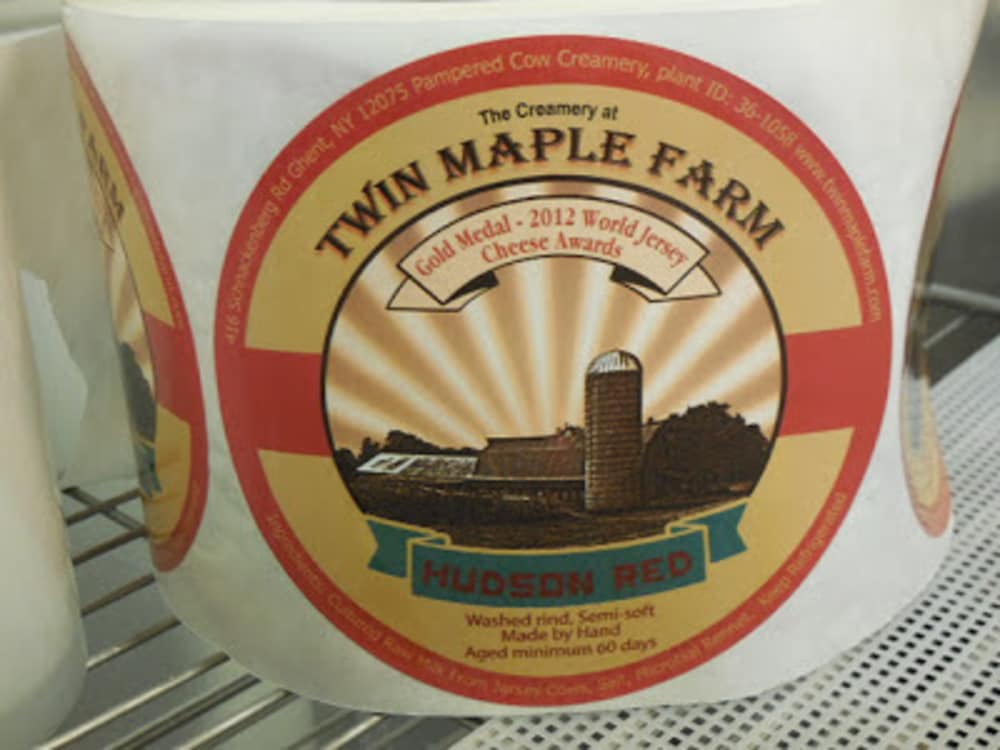 This week I had the pleasure of getting an insider's look into the complicated process of making prize-winning artisan cheese at The Creamery at Twin Maple Farm. As a local food enthusiast, I love discovering new producers and small batch artisanal products being made right here in the Upper Hudson Valley and Berkshire region. I share these gems with my guests, who relish opportunities to bring some authentic country fare back to the city to share with their family and friends. However, in the case of Twin Maple cheese, the thrill is being able to get this world-renowned cheese right from the source, rather than from Whole Foods, Daniel, or any of the other fine restaurants and cheesemongers around the world who vie for their share of these small batch treats.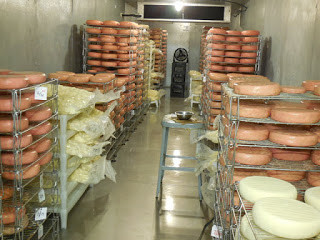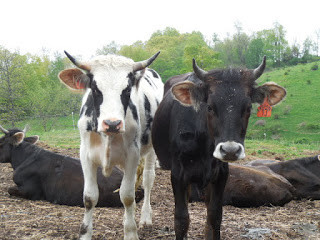 As the Localvore movement continues to gain ground, there is an opportunity for folks like Matt Scott, Dan Berman, and Doug Ginn to preserve historical farmlands by producing an outstanding product that supports and promotes the farming heritage of this region. Twin Maple Farm was established in an old dairy barn in 2009, continuing the two-hundred year old tradition of agriculture on that land. In fact, a commitment to preserving the beautiful bucolic farmlands of Columbia County played a major role in bringing the dream of The Creamery to fruition. All the milk used to make the cheeses is sourced from local farms, and even the whey goes back to a neighboring farm to be fed to the pigs, strengthening the cycle of sustainability.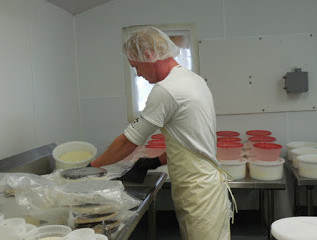 Isn't it great when when a superb product also has a great story? And this cheese really is superb! The Hudson Red is a washed rind, semi-soft, funky cheese - smooth and pungent - really just a savory treat! Hudson Red was the Gold Medal winner of the World Jersey Cheese Awards! It is made of raw Jersey milk and aged from 60 - 90 days, with the rind being washed in brine every day. Some liken it to a Tallegio.
And let's not forget about the zesty Hudson Gold. These little cheddar nuggets will have you swooning! Also made from Jersey milk, the Gold is aged for a minimum of 60 days, rendering it flavorful and smooth. The third cheese is really a sneak peek since it has not even officially been brought to market! I had an opportunity to try Head Cheesemaker Tim Merante's newest creation, Hudson Truffle (pictured below), which will be well received by cheese aficionados. It is simply sublime! If you would like to try some of these famous local cheeses, why not stop by the Creamery? There is an open house on May 26th, and this summer there will be a retail cooler where visitors can purchase these cheeses on their way home. The Creamery is conveniently located right off the Taconic parkway at 416 Schnackenberg Road, Ghent NY 12075. Enjoy!