September 20, 2016
The Charm of a Guestbook
Posted by: Silver Maple Farm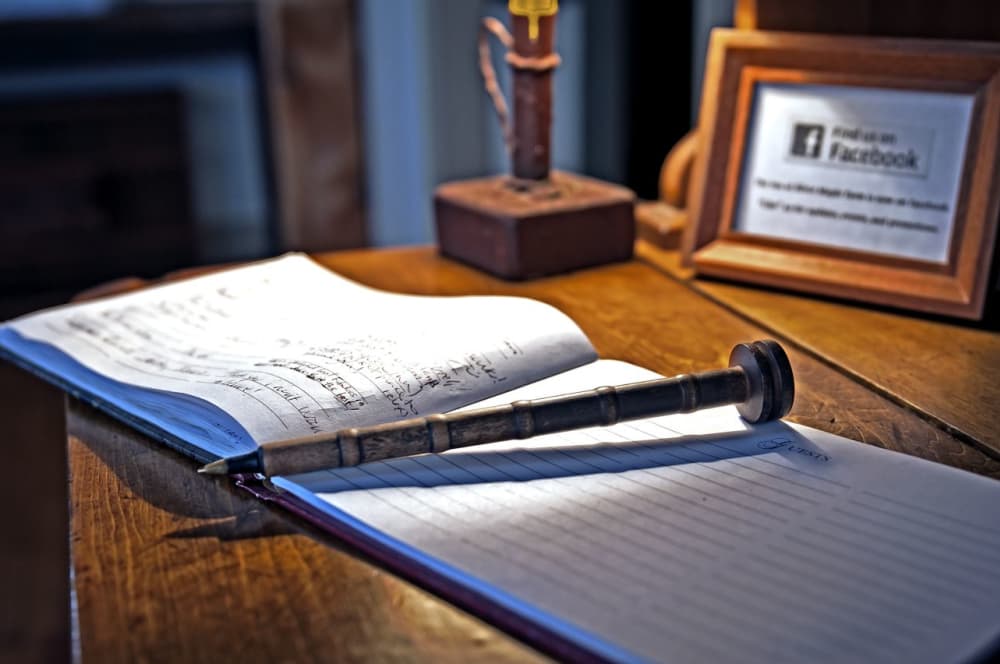 Today we have filled another guestbook, and are about to open a fresh one to our guests! Historically, the guestbook in an inn or hotel was basically the guest register, and in the old days might have been the only written record of the identity of the guests who lodged there. Many of our guests today still assume that it is a mandatory part of check in and rush right over to sign in as soon as they enter, but here it is completely optional.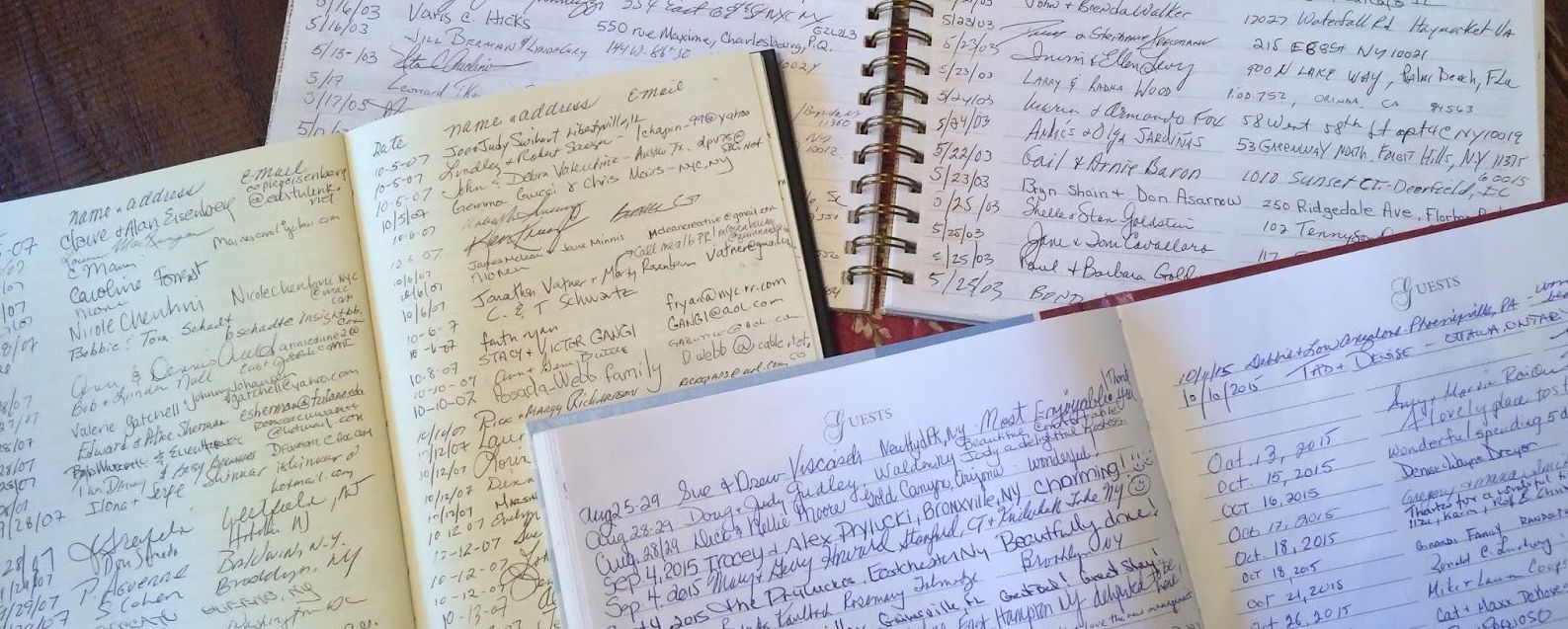 I remember once several years ago, before I was an innkeeper, I spent a couple of days at a very sweet bed and breakfast in Newport, Rhode Island. After checking in, settling the bill, and taking off my shoes as instructed, I was just about to mount the stairs to go to my room when I was stopped by the innkeeper who insisted that I first needed to sign his guestbook. Oh, if only he had known how badly I needed the bathroom after my four-hour drive!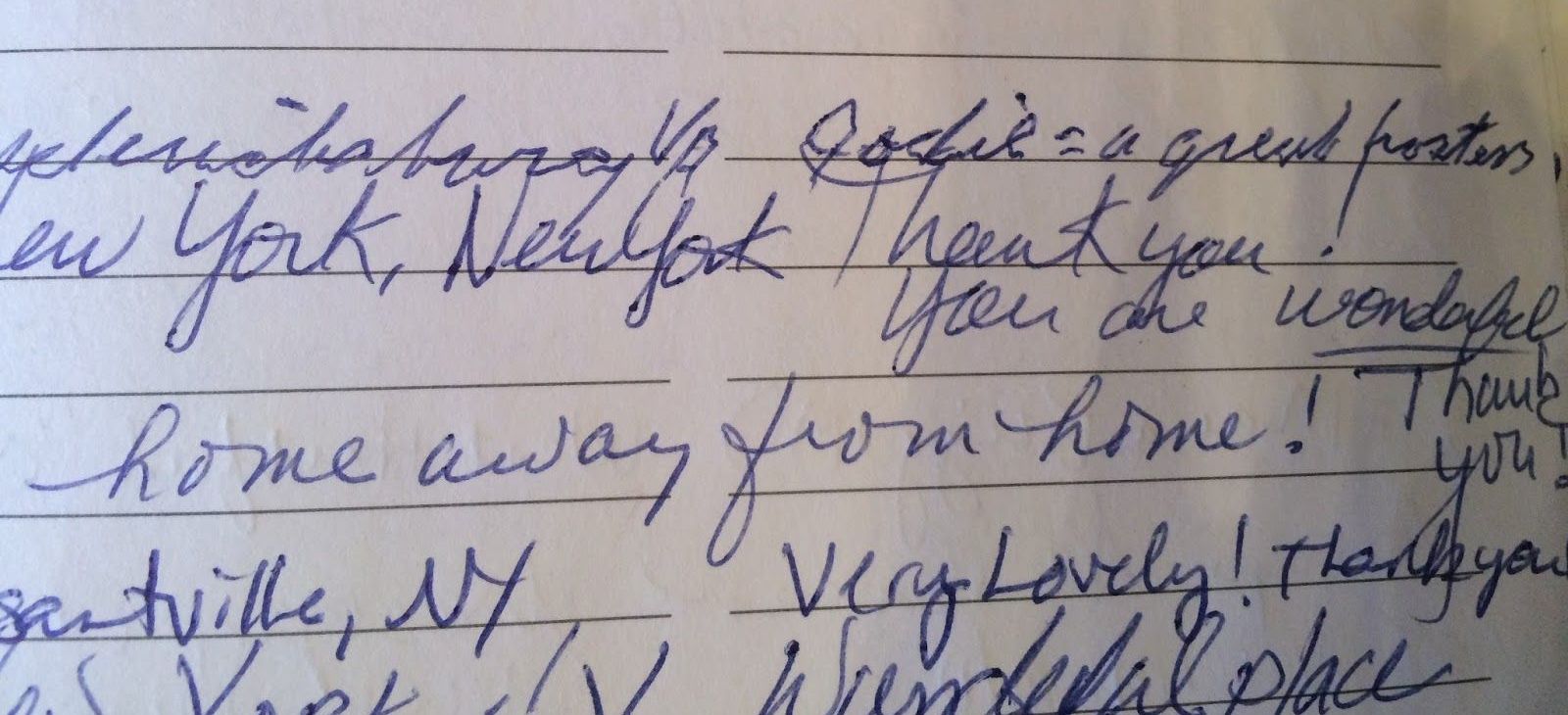 We keep the guestbook because many people enjoy the charm and tradition of it, but there is no requirement to sign in. In fact, the vast majority of our guests who do sign the guestbook do so when they are checking out. They often leave nice comments, remembrances, or note the occasion for their stay at the Inn at Silver Maple Farm. Occasionally, a guest will browse through the guestbook and find that friends of theirs from back home have also stayed with us! From time to time, we also flip through and appreciate all the comments and praise we receive. We look forward to continuing this tradition with our guests!