December 17, 2015
New Sofa in the Great Room
Posted by: Silver Maple Farm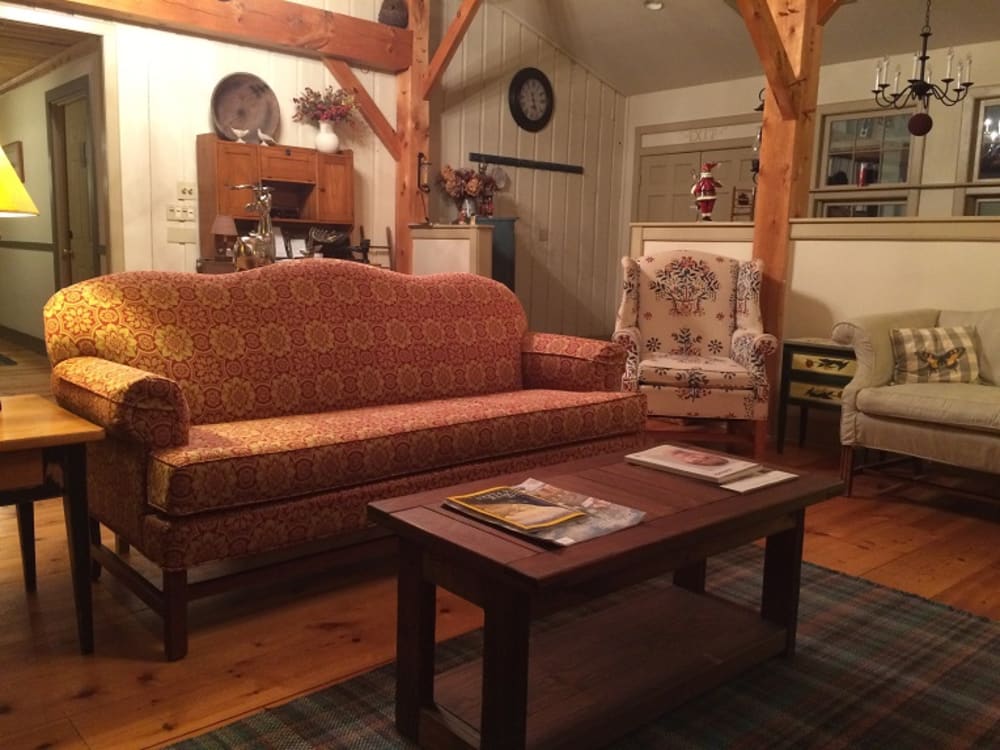 Sometimes being picky pays off. I've been wanting to replace the red checked camel back sofa in the Great Room for some time now. Easier said than done.
As much as I liked the look and color of it, years of good use were starting to take a toll. Although still a perfectly inviting spot for snuggling up in front of the fire, I wanted a fresher look. I've had my eye out for a replacement for years, with no luck at all. I'm sure I've sized up a couple of dozen candidates, but none made the cut. Twice I made inquiries about possibly having our sofa re-upholstered, however, this was impractical for a number of reasons.

On a sunny winter afternoon, I was invited to lunch in a little town north of Schenectady called Charlton. On the way in I noticed a shop across the road from the Tavern - and voila . . . there it was! I was thrilled that this new sofa was similar in color scheme to our old one, and was also a camel back design. It is made in America by a company called Lancer. It couldn't be a more perfect fit for us, and when all is said and done, I am glad I held out for the right one!
By the way, I recently noticed another piece from this collection in the window of Crow Cottage, a nice gift and furnishings shop just down the road from us in Chatham, so I suspect they might be a dealer and could probably source anything you'd like! This sofa is from the Homespun collection, which was the right tone and fit for the Inn at Silver Maple Farm.