September 28, 2017
Kings and Queens - the world needs both!
Posted by: Silver Maple Farm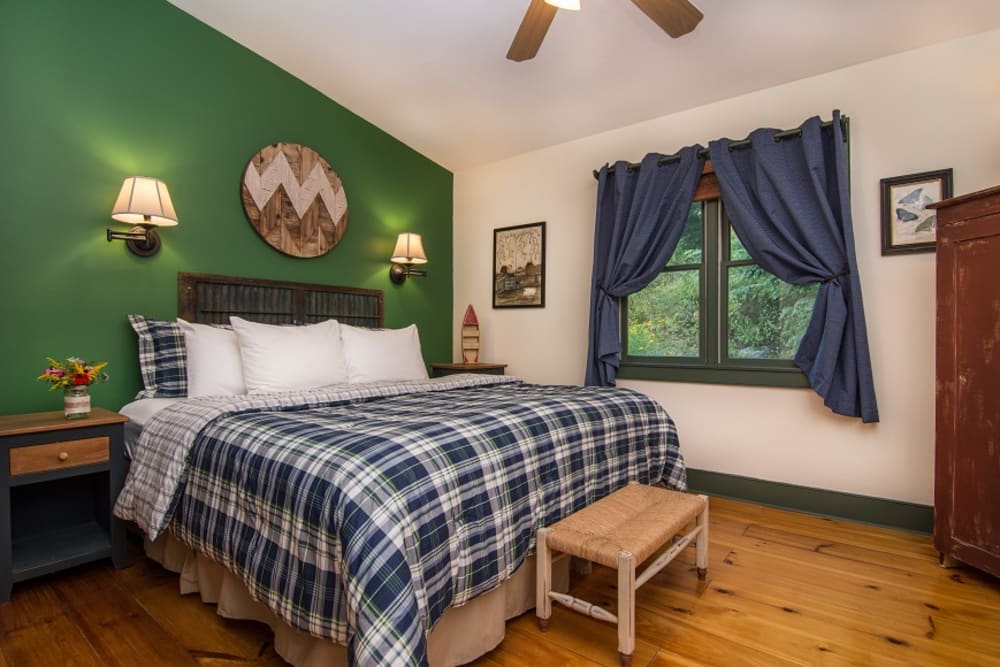 Soooooo, while three of our rooms offered king sized beds - The Pines Duplex Suite, The Loft Suite, and The King Mini-Suite, there was one small problem. All three of those rooms involve stairs. And stairs are just not for everyone. We all age, we all suffer injuries and mobility issues over the years, and quite frankly, we all have to carry a heavy bag from time to time. I had longed to find a way to offer guests of the Inn at Silver Maple Farm a room with a king sized bed that was on the ground level, but struggled to find a way to do it. I was concerned that replacing one of the queens with a king would crowd the room and make it feel too tight. After careful analysis (and measuring!) I finally took the leap and decided to upgrade the Lower Lodge from a queen bed to a king. Boy, am I glad we took the chance! The room is as spacious as ever, and now even more guests can enjoy the bigger bed.