December 28, 2012
It's a White Christmas!
Posted by: Silver Maple Farm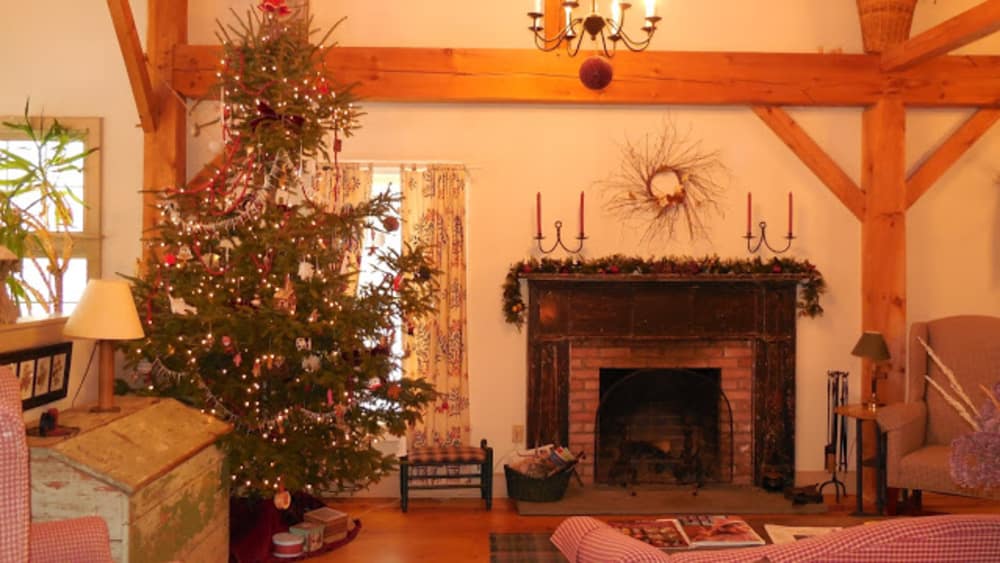 Happy Holidays & Season's Greetings!

We are having a lovely holiday season here at Silver Maple Farm. Good cheer abounds as so many of our guests are reunited with friends and family. Once again, we opted for a lovely Balsam tree that was not perfect, and gave it a place of honor in the Great Room! It smells so good, I love to disturb the branches just a bit to release that rich pine scent. This tree was sourced from a nearby tree farm in Richmond, Massachusetts, where trees are sustainably harvested by not cutting them down to the ground, and instead leaving a foot or two to regrow the tree. The farmer told me that his grove has been producing trees for local families for almost thirty years. As you can see from these photos, the Christmas snowstorm provided ample entertainment for all the families that visited this week. Once I brought out our snow slides, I think this dad was very relieved that he was not going to have to pull the rest of his brood around! The slides are basically just plastic parabolic dishes, but they are so smooth and lightweight that the sledders can really catch a nice ride down the hill. Even mom and dad got in on the fun! Our back hill is just the right pitch to have a great slide going down, without a killer of a steep climb back up the the top!