March 14, 2013
A Truly Rustic Retreat in the Berkshires - just ask Berkshires.org!
Posted by: Silver Maple Farm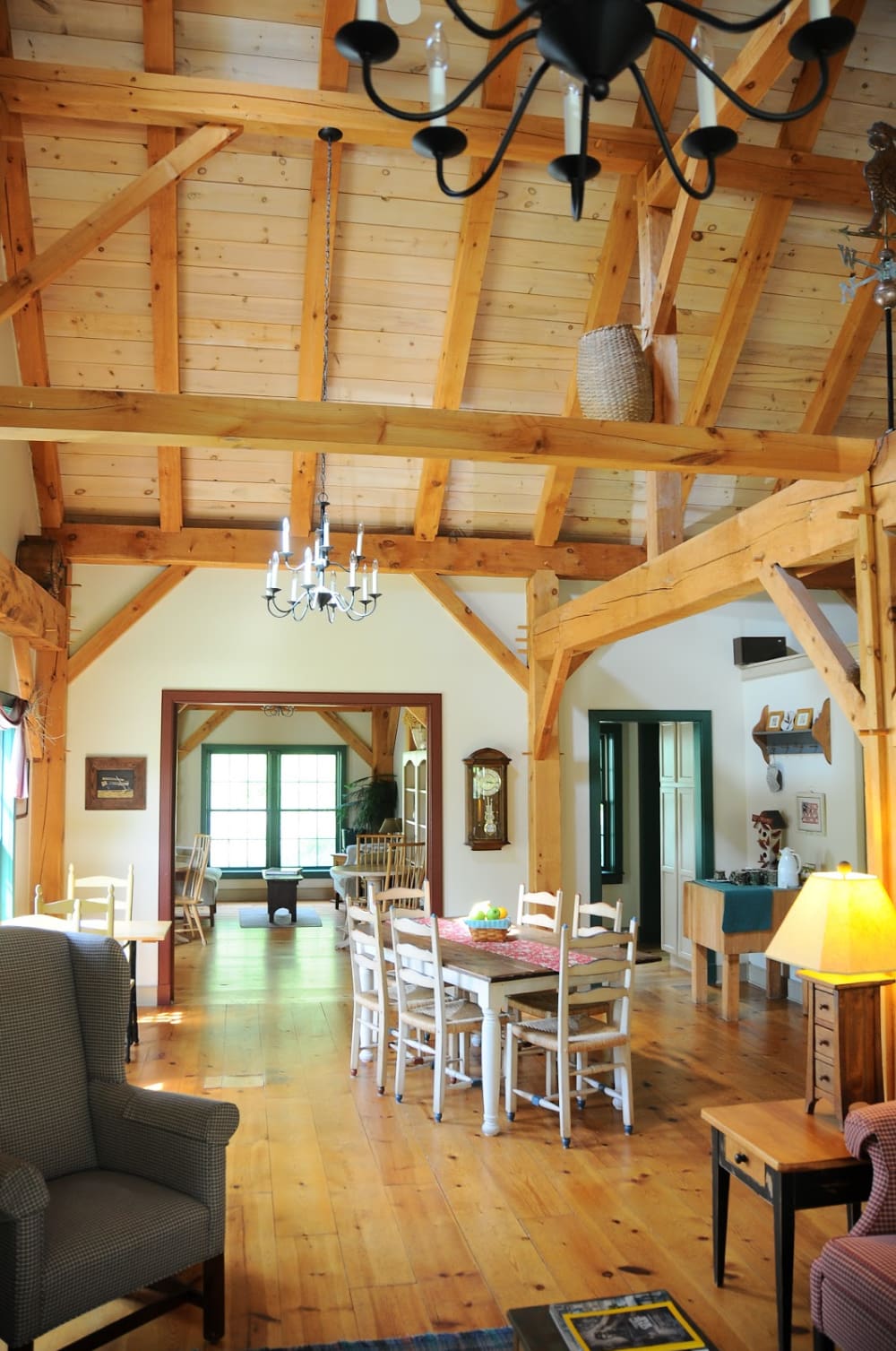 We were absolutely thrilled to be named as one of the Berkshire's not-to-be-missed Rustic Retreats in Lisa Green's article, Reveling in the Berkshires' Rustic Retreats. Although they say "any press is good press", what we really like about our mention in this particular article is that we also feel that one of the features of our Inn is our rustic charm.
So, what is it exactly that makes our Inn, or any inn, rustic? Merriam Webster lists four specific entries for the word "rustic", including: of, relating to, or suitable for the country; made of the rough limbs of trees; characteristic of, or resembling country people, and; appropriate to the country (as in plainness or sturdiness). The Inn at Silver Maple Farm falls squarely within this definition. The term "country" evokes visions of green pastures and rolling hills, farmland and animals, trees and singing birds, and a harmonized balance between man and land. Our Inn is nestled in a beautiful green valley, set back from the road with a lovely avenue of maple trees lining the long driveway. Our rural ten-acre property was historically farmed until recent decades. Although cattle and sheep have been replaced with wild rabbits and groundhogs, the grounds are teeming with birds, bees, and other wildlife – exactly what one would expect to find in a country setting. The owner's home is the original farmhouse, and part of the Inn was actually built in the footprint of the old barn – you can still see some of the original slate roof! The post and beam construction featured in the Great Room, Library, Loft, and Pines Suite is notable in that the beams are hand-hewn logs, and are pegged in the traditional fashion reminiscent of nineteenth century timber framing. This tried and true method of sturdy construction has been use for thousands of years. Several of our rooms, like the Upper Lodge, feature twig lamps and furniture. These details, complemented with white pine floors throughout, several pine paneled ceilings, an abundance of windows to let in the natural light, and simple, clean décor, make the Inn at Silver Maple Farm a quintessential country inn. And we simply revel in our recognition as a great rustic retreat!