What's Happening Around Town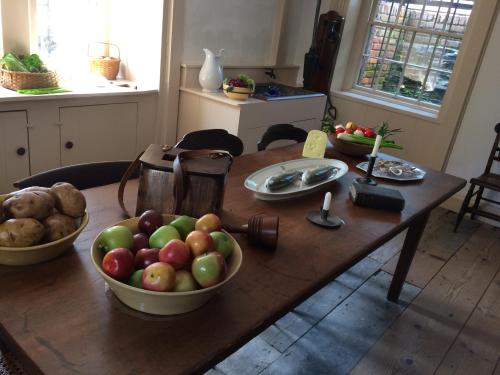 Being fortuitously located in the cultural hotspot where the beautiful Hudson Valley meets the foothills of the Berkshires, there are limitless local activities and attractions for you to enjoy. Check the Eat, See, and Do page for a guide to local restaurants, museums, gardens, historic sites, fine dining, shopping, wineries, farms, ski slopes, and more!
Columbia County has dozens of antique shops; it is also the home of the Shakers with historical sites and the Shaker museum close by. In the summertime you can pick strawberries and blueberries, and enjoy the freshest local offerings. In the fall there is apple and pumpkin picking, wine tasting, and the incredible foliage. Don't forget the Film Columbia film festival in late October! Winter is the time to enjoy local village Winter Walk festivals, shop for unique holiday gifts, and ski and snowboard the local slopes. All year round you can bike, hike, visit art galleries, delight in our many fine restaurants and shops, or enjoy music, dance and theatre at many venues.
For the most current seasonal cultural events and activities, visit our favorite websites listed below, which inform us of all the great happenings in and around town on a daily and weekly basis!
** Half Priced Same-Day Theater Tickets
The Inn at Silver Maple Farm is open by reservation or appointment only.
We kindly ask our friends, neighbors and passers-by to resist the urge to "drop in" to view the Inn or inquire about reservations and availability. We would love to assist you, but need you to call or email us with information and if you would like to visit, we would like the opportunity to schedule that for you. Thank you for your courtesy.